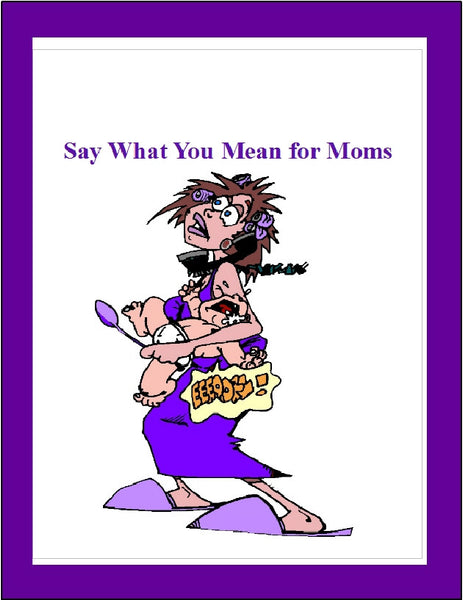 Say What You Mean for Moms
Great Gift for Expectant Mothers!
Perfect for New Moms and Moms of Young Children!
Want to ensure open communication with your children?
Do you desire a close relationship with your son or daughter?
Avoid all the problems you've heard you'd have when your kids are teenagers.  
So many of you asked us to write a communication study for parents and children. This study is for new moms who would like the benefit of experience and for experienced moms wanting some tips for better discipline, communication, and stronger relationships with their children. 

This study will include:
* Five Foolish Things Moms Say
* Twelve Ways Moms Undermine Discipline
* Nine Foolish Things Moms Do
* The Dangers of Expecting Teenagers to Be Difficult
* Five Wise Things Moms Should Do
* Ten Ways to Talk so Your Kids Will Listen
* Five Ways to Encourage Open Communication
* Six Steps to Overcoming Overwhelm
And MUCH MORE!  
NOTE: After you order, you will be taken to a screen where you can download your eBook.
---